A bit of this and that....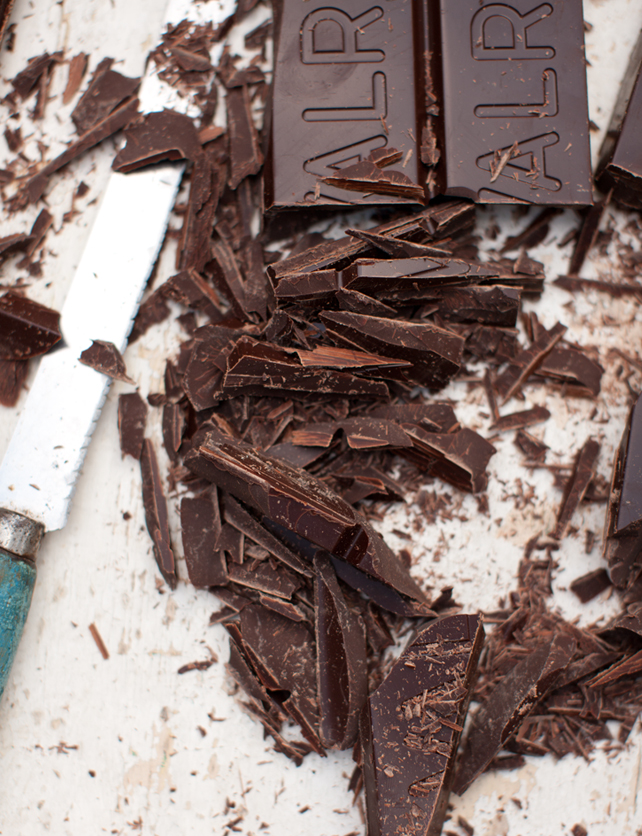 WELL GIRLS... ...seeing as it's Feb 29th - for any of you brave enough to 'pop the question' today to your beloved, I think you deserve a BIG pat on the back... and load of chocolate... :)
Black forest butterscotch trifle with mascarpone cream
Images © Katie Quinn Davies
WHAT KATIE ATE AND PENGUIN AUSTRALIA /LANTERN MONTHLY BOOK GIVEAWAY!
So I have great news! A few weeks ago when I was chatting to Julie Gibbs at Lantern/Penguin Book Australia, we were discussing the fabulous feedback offered by you all on the Barbecue Book giveaway (well done again Susan, the book is on it's way to you as I type) and Julie mentioned to me they would love to give away some of their stunning books on What Katie ate.We chatted about it and have decided to offer one lucky reader a copy of a different new Lantern release every month. Also, and excitingly, Penguin will try their best where they can, to have the book personally signed to the winner, by the author.
So to kick things off, for March and the start of this ongoing feature, the book we're giving away is a copy of:
TASTING INDIA by Christine Manfield.
It is a story of India, a story gathered across many visits, connecting with people in various walks of life. The recipes Christine has collected along the way reflecting the stories of countless mothers, grandmothers, daughters, sons of daughters, brothers, sisters and aunts, as told to Christine during her travels.
It contains More than 250 authentic recipes for traditional and contemporary Indian dishes. Includes India's iconic destinations and remotest corners brought to life by Anson Smart's beautifully evocative photography, and serves as an extensive directory of recommended places to stay, eat and shop.
Christine Manfield is one of Australia's most celebrated chefs - a perfectionist inspired by strong flavours, and a writer whose successful books; Fire, Spice, Stir, Christine Manfield Originals and Christine Manfield Desserts have spiced up the lives of keen cooks everywhere.
Her professional culinary life has culminated to date in three ground-breaking restaurants: Paramount in Sydney from 1993 to 2000, East@West in London from 2003 to early 2005, and now back in Sydney with Universal, which continues to win accolades from critics and diners alike.
An inveterate traveller, Christine regularly works alongside respected chefs around the world and hosts gastronomic tours to exotic destinations including India, Morocco, Spain and Turkey. Having eaten her way around India for more than two decades, she is a passionate and erudite guide to the food of this endlessly fascinating land.
The photography is utterly stunning and I discovered a great link here showing the contents of the book.
To be in with a chance to win a copy simply add a comment below mentioning what feature you're most like to see on a new, updated What Katie ate ~ see section below* re. blog update.
All images © Anson Smart and Penguin/Lantern Books Australia
USA MAGAZINE-STYLE FEATURE
Thanks again for the continuing submissions for the America feature. I am bowled over by the amount of emails I am receiving, believe it or not, so much so, I am actually going to have to hire some one to go through all the mails for me and work with me to compile the pics - there are THAT many!
On that front, since I mentioned the feature, I have had word that I am now travelling to the US for 2 weeks in mid-April. A very exciting opportunity has arisen for me to shoot at an incredibly cool location (I am beside myself at the possibility) just about 1 hour North of Los Angeles which will be an incredible fit for this American Food/American Photography feature. Therefore - as it only seems fitting, I am going to push back the publication time for this magazine (note - I am looking into costs to actually get a hard copy, printed magazine' to be sold on the blog of this feature and will - if successful look at doing a quarterly magazine-style piece on various foods from all over the world or different topics each time). Please note too - if I haven't personally replied to each of your mails, I apologise and it's only due to me just being choc-a-block with work and getting the book finished. I have received them all and am very grateful, I will get back to you all individually in time.
BTW please feel free to keep sending photos, but from now on if you could add 'USA Photo Submissions' in the subject line that would be fab - thanks.
A few little tasters....
Images © Valery Rizzo
Image © Fiona Gohari
Image © Roséline @ This is Glamorous
WHAT KATIE ATE BOOK VOL 1 UPDATE AND BLOG UPDATE*
On the book front, well WooHooo! It is done - well at least from my end it is **PHEW** what an undertaking, I can assure you, writing, styling, shooting and designing a 300 page book isn't to be taken lightly. I spent the past 2 weeks designing the publication from start to finish, lots of late nights and early starts but I got there in the end for my deadline which last last Sunday just gone. So it is now in the hands of the wonderful guys at Penguin who are doing all the final tweaks and it's great to be on the final home stretch now.
This obviously also means I can find more time to update the blog, on a more regular basis, I was a little thrown there over the past few months how all-consuming the book was when you are responsible for so much of it as a single entity, I literally was working 7 days per week up to 16 or 17 hours per day between the book and regular photo work. My plan going forward is to get more regular posts up and am now working with a designer to re-vamp the blog; take is off a blogging platform and make it much easier to navigate. You'll be able to search for recipes and posts with the click of a finger; recipes will be indexed and there 'may' - ahem note may, even be a new video section *eeeek!* All in all I really want to make the blog very user friendly and almost like a photo-journal cookbook online. I'll be looking for one or two regular contributors too. So stay tuned on that front.
Please feel very free to add any comments you'd like to see, I'll be aiming to get the new site up and running by July or August (just in time for the book launch a month or two later). I am very keen to hear what the readers of WKA want from the site from a functionality point of view. I am always interested to hear what sort of food you like to see listed but please keep in mind I can't write about food I have little or no knowledge about - aka by this I mean, I am not a Vegan, so the chances are I won't be posting Vegan recipes, or say Moroccan food as again, I have really no knowledge of this cuisine ~ some day maybe, but for the moment my recipes are based on good, home cooking with a leaning towards dinner parties and entertaining for friends etc.
Actually on that note, I'll introduce a feature, most importantly where I can reply directly to each of your comments and keen to know too if you would like a 'forum' feature for some good discussion and a bit of casual chit chat?
So please, comment away folks and on March 30th, announce a winner for the Christine Manfield Tasting India book.
REAL LIVING RECIPES ~ WEEK'S WORTH OF DINNERS ALL FOR UNDER $100
I still shoot on a regular basis for Real Living Magazine, we shoot 3 months in advance of each issue going on sale, which is pretty much the norm for most magazine editorials. These are a few shots I took a few months back featuring Food Editor, Ali Irvine's great ideas for meals @ $20 a pop! That is seriously no mean feat here in Oz as food is so expensive so hat's off to Ali, as she continues to muster up fantastic ideas on a budget. All the recipes can be found here on the Real Living food section.
All recipes Ali Irvine @ Real Living. Photos © Katie Quinn Davies.
AND FINALLY ;) ...
THE HOMIES 2012!!
It's ironic that the first book I'm giving away is based on India as last night I received word from a wonderful reader in India (Hi Bijay!) that my blog had been nominated for The Homies 2012' in the Best Food Photography Category, which was very exciting news to hear :) I'd love a vote from all you guys (and yep, I know how annoying it is to have to register on a website in order to do so but it only takes a second and it's all pretty straight-forward), it would be really, really appreciated :) Thanks!