Another Lazy Sunny Sydney Sunday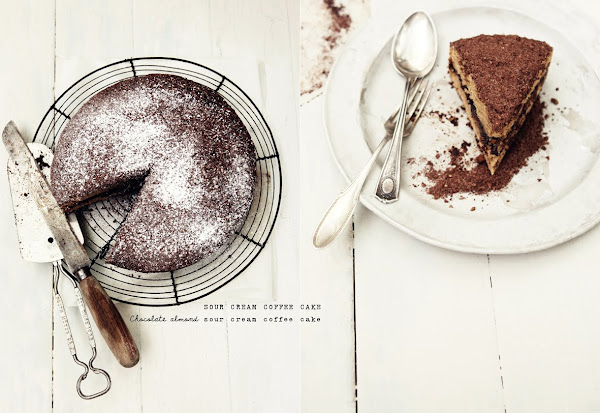 All Images © Katie Quinn Davies
A super crazy week for me, made all the more frustrating when on Tuesday I developed the Mother of all eye infections from the pits of hell. This equated to me lying on couch for most of the week unable to open or close my eye (fantastic!) without excruciating pain, the level of which I had never experienced before in my life. So no work, no computer, no email, no internet and no catching up on blog posts. But fantastically I am on the mend and feeling x 100 times better after a trip to the wonderful Mr head eye doctor at Sydney Hospital who made me all better and able, once again to look at a light any stronger than a 20 Watt bulb.
Last weekend in Sydney was a cracker, 27˚C on Saturday so we had an BBQ for some family and friends. Sunday I was woken at 6.50am to the sound of a loud doorbell ringing.. aka ours. My husband kindly went down to open it only to be greeted by a 'very Australian looking farmer' from somewhere in NSW who wonderfully spent the next 15 minutes roaring at the top of his voice about his produce and if we would like to buy some? Needless to say the sleep-in went out the window. I stumbled down the stairs an hour or so later to see an enormous box of apples and mandarin oranges glaring at me, enough to feed the population of a small country, so never one to look a gift horse in the mouth I decided it was 'all things cooked with mandarins' day and after a quick bit of breakfast at the local Orange Peel Café (I kid you not), I decided to tackle a dessert which my sister-in-law (who is a fabulous cook) has made a few times for dinner parties at her place, I have yet to get the exact recipe she uses but it's pretty straight forward idea - fruit and toffee. She normally makes it with sliced oranges but I decided - seeing as I had 2,768 mandarins to hand, I'd try a different take on it. Apart from the small annoyance of having to peel, de-pith and segment all the mandarins used (with the exception of 1) in the recipe, it's a very quick and enjoyable dish to make. It's also a great dinner party dessert as you can make it hours in advance and simply leave in the fridge until you're ready to serve later that night. It's so simple but is really quite an elegant dish due to it's non fussy nature and visual appeal.
Tomorrow, we're off to the Blue Mountains for 2 nights so I look forward to finding some interesting restaurants and to taking some good pics whilst we're pottering about the various little villages.