Cosy Winter Warmers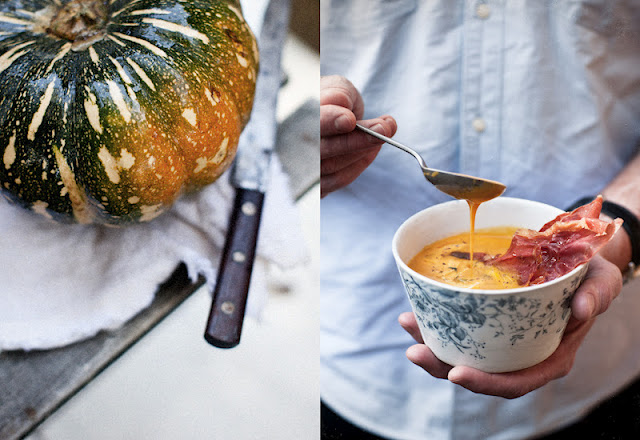 Mick's easy peasy pumpkin soup
Chorizo, lentil and roasted tomato soup (Recipe by Ali Irvine)
Individual lamb and Guinness pies  (Recipe by Ali Irvine)
Slow cooked beef short ribs with creamy mash
Pancetta and thyme poussins with roasted vegetable broth (Recipe by Ali Irvine)
Pear and cinnamon frangipane tartlets (Recipe by Ali Irvine)
Nutty hazelnut and almond pear crumble with elderflower cream
Chocolate fudge cake with raspberries and amaretto cream
All images © Katie Quinn Davies 2012
Well thankfully we're almost in August and that means Spring is well and truly on it's way here in Oz which is really welcome news as this year's weather hasn't exactly been 'inspiring' to say the least... A few weeks ago I asked a friend and colleague; Ali Irvine to write some recipes for me for the blog as I have been bogged down in photo work and a bit of travel recently and found it pretty difficult to get the time to write some new recipes.
Ali is a freelance food and prop stylist based in Sydney who now also has a resident food slot on Radio 2GB where she discusses relevant and up-to-the-minute foodie issues with Steve Price. Ali has come up with some lovely warming recipes for WKA which are perfect for seeing out the last few weeks of Winter.
Ali has styled for the likes of; Madison Magazine; Donna Hay; Real Living; Cosmopolitan; Inside Out and Woolworths amongst others.
Ali has recently set up a Facebook Page/Blog featuring her recipes which you can check out here.
I am looking forward to sunnier days ahead filled with lighter, brighter shoots but for the moment these dishes are a perfect cosy welcome addition to week night dinners.
After I styled and shot these recipes this week I had some of the ingredients left over so not wanting to throw away food unnecessarily, I came up with a recipe for a warming pear crumble and a hearty pumpkin soup ~ well actually the latter is my husband's creation and what we had for dins tonight, it was fab with a big chunk of warmed crusty sourdough and a glass of full-bodied red.
The cake came about after I woke up yesterday morning craving a big slice of gooey, fudgy mud cake, so I gave this one a bash, it's a bit of an alternative on a recipe which is in the upcoming WKA cookbook. It turned out superb (and thankfully the remainder of it is now being gobbled down by all my husband's work colleagues, as if not I and he would be 5kg heavier!) It's got creme fraiche in it and lots of good quality Valrhona chocolate ~ my favourite brand for cooking with (and also eating in the process). It's a little more $$ than more mainstream chocolate but well worth the price for the result. Top the cake with fresh raspberries if you wish, if it's that time of the year where you live when berries are super expensive, feel free to serve the cake just as it is with it's fudgy icing alone, served warm (pop a slice in the microwave for 60 seconds first) and a dollop of creamy vanilla bean ice cream.
Katie x
P.S. I would be really grateful if going forward, if you have a second, you could let me know which picture/s from this post stand out the most for you. I am hoping to produce a little printed piece for Xmas (possibly a calendar or such) and would like to use photos you, the readers like the most. So if you wouldn't mind, leave me a quick comment below stating what pic is/are your faves. Thanks so much.