Eveleigh Markets; Marinated Paprika Butterfly Lamb; BBQ Sweetcorn with Chili & Lime; Broadbean, Pea & Mint Salad; Smashed Potatoes and Praline Peaches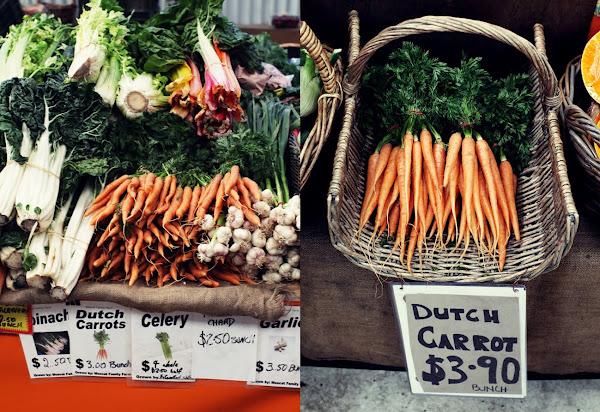 Broad beans and sorrel purchased from Champion Organic Farms
The friendly nextdoor cat with no name (answers on a postcard) with the huge eyes - who keeps me company (and torments my own two indoor cats!) on my regular outside home-based photo-shoots.
All Images © Katie Quinn Davies
Friday I spent the day shooting at a local store which will be featured in my upcoming big Christmas 'Magazine' style posting in early December - I'm aiming and (currently - fingers crossed!) set for December 12th - so I'll hold off on blabbing on about Friday's shoot and let the results of the day speak for themselves in the December blog post ;)
Saturday was an early start for me, up at 7am to head out toEveleigh Markets with a friend; Julie. We had a wonderful time pottering about all the incredible food stalls, I had not been to this market until this trip but it's seriously been on my to-do list for sometime, so I was thrilled when Julie suggested we pop along and as we went she filled me in on all the 'must-do's' and the few 'maybe-not-to-do's'.. It was quite remarkable seeing her scoot from stall holder to stall holder stocking up on her weekly regulars like a seasoned pro. I paid good attention and took note for future visits.
The recent sunny, warm Sydney Spring weather went M.I.A on Saturday and it was freezing for the best part of the morning, but luckily Eveleigh is an all year round covered market as it's housed in an impressive old custom-renovated railway workshop, so no excuses to let the somewhat miserable weather hold us back. The Farmers' Market at Eveleigh is based on a set of core values of the following objectives: Authenticity; Sustainability; Produce Origin; Fair Trade; Education; Community Well-being; Celebration of Food, and on first inspection it really does have a fabulous array of variety and a wonderful selection of fresh produce
After an outstanding breakfast at Kylie Kwong's; Billy Kwong's stand - which is a regular at the Eveleigh markets - consisting of her now famous; Steamed savoury pancakes with organic vegetables and organic egg, along with two Steamed pork wontons with ginger & tamari dressing and a great big mug of hot green tea, we were warmed up and set to do a bit of wallet-damage.
I will be honest, I have never been a huge fan or coriander. Strike that, I utterly detest it. Anytime anyone asks us over for dinner and questions if we don't eat any food item in particular, pretty much the only thing I can't/won't eat is; coriander, (and oysters *shudder*). I always find it totally overpowers everything it's put on top of and unfortunately for me, it is used a lot here in Australia due to the strong prevalence of Aussie/Asian fusion food. I normally think it tastes like someone has sprinkled copious amounts of soap shavings on my food and it really turns me off any dish which it's added to. So when I saw the decent amount of fresh coriander on top of my Billy Kwong pancake as Kylie passed it to me, I grimaced. However, my normal immediacy to scream "EEEEK NO CORIANDER-!!" somehow was restrained as I thought; 'Hang on - Kylie Kwong is making my pancake - if I'm going to officially cement my life-long disdain for this rotten herb to the chronicles of all stomach-wrenching food, I'll do so after I've eaten it from the female master of all things Asian cooking in Oz! Also - my friend Julie is a very good friend of Kylie's, so I felt somewhat reserved to say 'Jeese Kylie back off on the coriander will you-!!' as you do when one finds themselves in these 'certain' situations.. ;)
Dumbfounded... I actually enjoyed it!?! I was expecting to stand there wincing at every mouthful, discreetly picking off the heinous green herb with every bite, but no, I was totally baffled at the way it worked so well alongside the wonderful fresh mint it was accompanied by. It totally worked for me, I loved it. I could still taste the distinctivecoriander flavour, albeit subtly, but for once in my life I tasted in a different light - no more aromas of washing up liquid in my mouth... I was thrilled I had held off on omitting it. I am now almost a convert. The pancake itself was beautifully light, fresh-tasting and clean and cram packed with fresh veggies and a perfectly cooked organic omelette. It's one of those dishes you find yourself craving days after eating it.
You'll see in some of the recipes listed above, I have included both coriander and mint alongside each other and again I thoroughly enjoyed their inclusion together on Sunday with our friends. I am not a total convert just yet, but I'm getting there, baby steps for the moment and a huge thanks to Kylie for altering my mindset towards this herb for the first time ever.Herbs aside... I was due to have friends over for Sunday lunch at the house, so I thought it wise to grab what top-quality food items I could at the market so I picked up some superb broad beans and fresh sorrel from one, if not the best organic veggie suppliers at the markets; Champion Mountain Organics, an incredible butterflied lamb from Mirroolcreek as well as some other bits and pieces. Julie bought me a gorgeous bunch of summer yellow and white Ranunculus which I dressed the table with on Sunday - thanks again Julie :)
After the markets we headed off to see - what is quite possibly the most beautiful Butcher shop on the planet... yes, I did say 'Butcher Shop'. Victor Churchill's is one of the most outstanding retail set ups I have ever witnessed. After working in branding for years as part of my Graphic Design career, it is always a joy - yet normally a rarity, to see such attention to detail and dedication to a design concept. Their follow through of their brand identity and brand roll-out is stunning and inspiring. I will let the eye-candy photos of the shop as portrayed in The Cool Hunter speak for themselves and you can experience a virtual tour of the shop on it's own website and more information here. With the fear of sounding somewhat comical, I am always on the hunt of a decent pork sausage in Oz, as in general the Aussie ones are dreadful, their casings are always too thick and I think I have touched on this before - but they often taste like you're chomping through a length of garden hose...
So on spotting a selection of the plump pork sausages on offer in Victor Churchill's, I thought if a butcher shop is legally allowed to be this sexy, their sausages have to be good. As I type this post, my husband Mick is out the back BBQ-ing said sausages for tea. Pork with Apple Cider and Toulouse Pork variety are on the menu, so hopefully I shall be reporting back later with breaking news of the discovery of where to buy the best/most 'Irish-like pork sausage' in all of Oz. To-date it's been a long, unfruitful and arduous journey.
Note VC's even has it's own Apple App (!?!) 'Ask the Butcher' which you can view and download from iTunes.
Seeing as Victor Churchill's is located in Woollahra, Julie and I thought it only fitting, as both our husbands were at home (blissfully unaware of our Saturday foodie splurging) that guilt-free girlie food shopping was ours for the taking ;) so we decided we just had to have - just a teeny little visit to Simon Johnson to stock up on some all important pantry goodies. All of which generally come in gorgeous drool-worthy packaging and where I discovered the most incredible smokey paprika; La Chinata, which I used in my Sunday lamb marinade. That was just before realising Ici et La was literally a stones throw around the corner and one really can't waste a opportunity to mooch around for some photo props and general vintage homewares on a chilly Sydney Saturday morning :)
The weather came back to true Sydney form on Sunday to produce a glorious day for the BBQ, just in time for lunch out the back for ourselves and 6 of our mates. On the bill was; Paprika marinated butterfly leg of lamb; Broad bean and baby pea minted salad with feta; Smashed baby potatoes with roasted garlic and rosemary cream sauce; Thyme roasted heirloom carrots; BBQ-ed sweetcorn with lime and chili butter and all finished off with baked peaches with almond praline and creamy mascarpone.