GOOP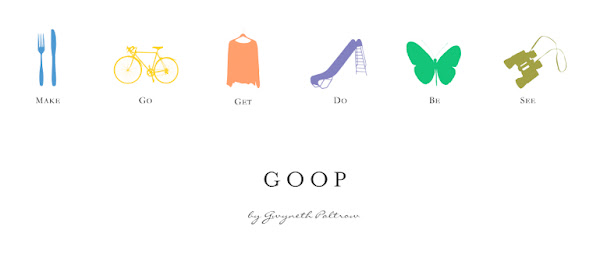 Ok, so how excited am I!?!?
*Happy dance* - Look who featured me on her wonderful newsletter - none other than the gorgeous and uber talented Gwyneth Paltrow! I am thrilled and honored to be featured alongside a list of such incredibly creative people.
I've followed GOOP for a few years now, since Nov '08 when it first came to light for me, so I was totally delighted when I heard they were interested in featuring me. I'm really grateful to Eliza and Gwyneth :) (x) And a huge welcome to all the new readers of What Katie Ate who stumbled upon the blog from GOOP.
On a side note *techy alert* but are all my recipes spreads legible? I want to make sure all readers can view and print out my recipes easily. If there's any issues, please mail me to let me know and I'll rectify ASAP.
Thanks again :) K