Halloween Weekend, 2010 - Pasta, Pumpkin, Chutneys and Chocolate.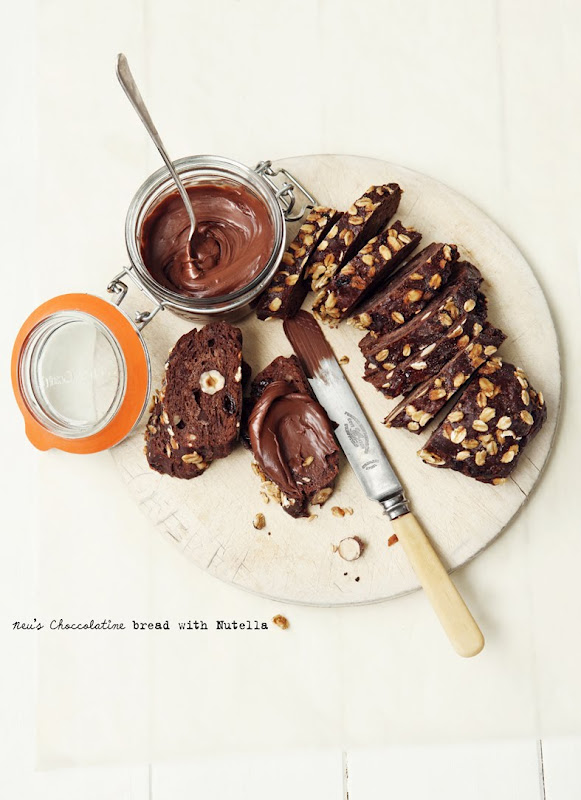 Pumpkin Ravioli with Brown Butter Sauce, Toasted Pecans and Sage
All Images © Katie Quinn Davies
One of the holidays I really miss from living in Ireland is Halloween. It was always my favourite annual holiday as a kid and even as I grew up, I always loved the feeling the end of October tended to bring as you realised Summer - or what 'semblance' of Summers we'd get in Dublin - was well and truly over, the nights were getting chillier and Christmas was on the way. Now that November 1st has arrived, the onslaught of Christmas marketing 2010 will start taking place in shops all over the globe and perversely here in Oz the weather will really start to warm up - here cometh the Sydney humidity... :(
The Aussies don't really celebrate October 31st in the same vein that the Irish or American's do so it felt a little strange to focus on overtly Halloween foods in the past week, rather I decided to make some recipes using the time honoured traditional Halloween food: Pumpkin. I love looking at friend's photos of the copious amounts of Halloween Pumpkins available in the USA in October as here in Oz you can get them, but they're not as plentiful and do a serious amount of damage to your wallet (aka = $40 for a 10" pumpkin! *eeek*)
Luckily on Saturday morning I found a few half decently priced ones at the local Orange Grove Markets up the road from my house, which I've mentioned before, so I snapped one up along with a big handful of gorgeous baby vine tomatoes, a HUGE plump organic aubergine and some red capsicums which I used in my first ever foray into chutney and relish making. I am totally smitten now and honestly quite taken-aback at just how good the results were. I am a devil for all things vinegary and savoury and I totally hit the nail on the head with these two recipes. I couldn't stop eating them by the spoonful from the saucepan as they were cooking. They tasted utterly drool-worthy on a bit of bread with some vintage cheddar... (Nyom, nyom). Breakfast had a German twist this weekend as I spotted a fantastic looking Choccolatine Baguette at Neu's Bakery at the markets and thought the only accompaniment for such an unhealthy breakfast item was an enormous slathering of Nutella on top (which luckily and rarely I had in the house from leftovers of some cookies which will feature in the upcoming bumper Christmas WKA edition).
This weekend my husband and I spent Saturday and Sunday looking after his two nieces and nephew (10, 8 and 5 respectively) - who are wonderful kids and a dream to look after. I never thought I'd be spending a Saturday night drinking white wine, eating a Kinder Surprise whilst watching.... Hannah Montana.... (!) but there you go, I did and I actually quite enjoyed it (!?)... well at least the drinking wine and eating chocolate bit...
On Saturday we spent the afternoon making homemade pasta which is something I've been doing more and more often over the past year or so. It's such a simple thing to do, takes only basic ingredients and little or no time to make. It's also great fun to do with kids as they love using the pasta machine and cutting out the ravioli shapes (be prepared for flour explosion/s and a very messy kitchen floor). I know some people say you need (no pun intended...)to knead and knead the pasta dough until you have the butch arms of an Italian grandmother and you need to chill it first for hours before rolling, but I don't do much of either and I find the result is just as tasty and successful. Once you grab yourself a decent pasta making machine, some eggs and flour that's all you'll need to get started, then you can experiment with flavouring your pasta dough with the likes of beetroot or chili or spinach. As pumpkin was on the agenda for the weekend, I decided to make Pumpkin Ravioli with Brown Butter Sauce, Toasted Pecans and Sage, which is a recipe I've been making for the past year or so and really is one of my faves as they're like little explosions of flavour within the small pasta envelopes. It's also great for a dinner party if you have a vegetarian coming to dine and in addition it can be made a few hours in advance.
I used up the spare pasta sheets and made some hand-cut Taglietelle which I froze overnight then served for dinner on Sunday with paper thin sliced salami and a chili basil sauce. Dessert was a cake which was dug out from the my husband's 'recipe box' - aka a box of recipes he collected over the years from his mum and sister and friends which he used to cook himself years ago during his travels in Europe whilst he was in his 20's. The one we picked out was a Flourless Chocolate Cake with Frangelico and was to-die-for, especially when served warm with a big dollop of cream infused with a tablespoon of Frangelico and some fresh raspberries.
(Pumpkin ravioli recipe to follow).