I'm back!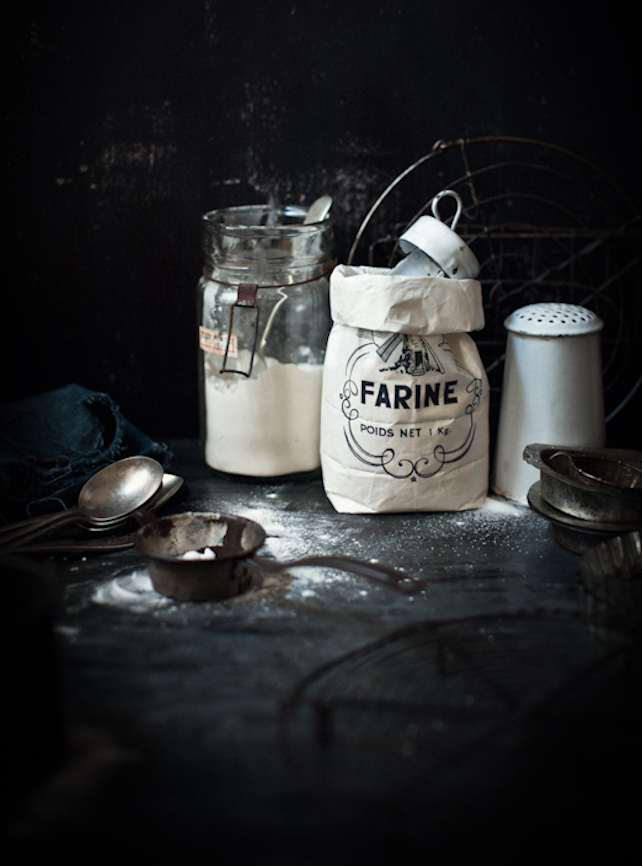 Finally, I was able this weekend to get some time to update the blog, God it feels like an age since I have been able to get a moment of time to sit down and put stuff together. It's been driving me mad, I've spent every day of the past 2 weeks saying to myself over and over "I have to update the blog, I have to update the blog!!" juggling shoots 4-5 days per week and working every second weekend on my Delicious contributor feature means I nowadays get so little time to myself. I am currently working away when I get a second in-between photo work to test and write the recipes I have compiled for the USA post which I have been yabbering on about for the past few months. I can assure you it is in the works and I'll be starting to shoot it this week. There are a lot of recipes (about 20 ~ eeeek!), all ideas I put together in my head whilst I was away in the States. On that note I had a ball ~ a great time, some work, mostly play but a great chance to get away from work and chill out with Mick. I will upload some of the photos I took in the US post.
This filler post is a bit of a mish-mash of just a snippet of everything that's been going on for me over the past while. As I have been finding it hard to get any extra time outside of work and the US post to focus on anything else, I felt this post should really be a bit of an update on what's been happening.
Self-saucing mocha choc pudding
All recipes can be found in the current ABC Delicious Magazine June 2012 issue.
Photography, recipes & styling © Katie Quinn Davies 2012
Photo © Katie Quinn Davies 2012
Above is a few quick pics of a selection of AHHHMazing chocolate I purchased in Williamsburg, Brooklyn during a trip over for the day on my recent trip to the NYC.
Some of the packaging alone is incredibly beautiful and the chocolate utterly scrumptious ~ my husband Mick has been screaming at me to shoot this packaging as he was dying to try the chocolate inside! Today I finally managed to get a few moments to shoot it albeit a very dreary, dark day today in the studio due to rotten weather.
I will be writing and testing some recipes using all this incredible gourmet chocolate in the coming weeks and will shoot and post the results on the blog. Stay tuned... :)
In the meantime, check out some of the companies whose product I am currently munching on...
Big Picture Farm ~ how beautifully simple is that bag of toffees?
Cacao Prieto (THE most amazing, beautifully illustrated packaging ever!)
Packaging almost identical to the sort of design I used to do myself: Askinoise Chocolate Company (I just adore the outer packaging wax-style bags tied with a twine).
Mast Brothers ~ the one any only, now infamous Brooklyn company, it was really great to visit the store and factory in person.
Super funky and uber unusual flavours @ Xocolatldedavid
And my fave ~ complete with Willy Wonka style packaging I was drawn to this the second I laid eyes on it, love, love LOVE it! ~ Olive and Sinclair Chocolate Co.
I spent the day with Valery Rizzo and my long time buddy Melina Hammer, having lunch at Marlow and Sons and then a wander around the area, all planned out so kindly by the fabulous Valery. Unfortunately it was raining pretty heavily so made for a pretty soggy day and not the most camera friendly, but I managed to get one or two snaps along the way...
* * * * * * * *
Photo © Katie Quinn Davies 2012
Over the last few weeks I have been shooting for the Sunday Life with Kate Gibbs, Kate is a journalist, author and cook. She writes a weekly column for Sunday Life in The Sun Herald called 'The Perfect…' and is a regular contributor to the SMH on food and travel. Kate writes food features for The Wall Street Journal and also writes for The Foodies Guide to Sydney, The SMH Good Cafe Guide and SMH Everyday Eats. Kate has 11 years' journalism experience and has written for Russh, Australian Gourmet Traveller, Frankie magazine and others. The interest in journalism began at London's The Evening Standard newspaper. Her first cookbook, The Thrifty Kitchen, was published by Penguin in 2009. Her second cookbook After Toast: Recipes for aspiring cooks, will be out in September. Kate's grandmother Margaret Fulton is also in the food business.
In The Kitchen Inc, Kate writes restaurant, bar and cafe reviews, and shows the most interesting and inspiring places to eat and gastro-explore. Kate reviews new food-relevant design and books, she writes about new trends in cooking, how different ingredients are being used by our top chefs and cooks, and how to use these ideas at home.
This above dish is one we cooked and shot a few weeks back, it was amazing so I felt I had to share esp. as it's pretty easy to get your hands on my favourite food to shoot ~ pomegranates, at the moment in Aus. The recipe is here and it's well worth a shot for a great weekend dinner.
Speaking of great dinner ideas, this is a dish I featured in my Delicious Magazine's May issue, it's one of my all time favourite Italian recipes as I love nothing more-so with pasta than salty bacon and lots of chilli. I make this dish a lot as a quick and easy free week night dinner.
Photo © Katie Quinn Davies 2012
Photo taken from my Italian Food editorial in ABC's Delicious Magazine May 2012 issue.
* * * * * * * *
Speaking of Italian food, I thought I'd stick up some pics from a recent shoot I did for a wonderful team of designers in Melbourne - Roque. We shot about 9 pics over two days and these are some of the photos currently being featured in print adverts in Aus.
Photo © Katie Quinn Davies 2012
Last but not least I wanted to mention how utterly thrilled I was to find out for the second year in a row I won the 'Best Single Photo' award in Saveur Magazines Blog Awards (!) A total surprise and I am really very chuffed. Thanks again to all of you who so kindly voted for me, I really appreciated it. The winning pic below.
Photo © Katie Quinn Davies 2012
Ooops, I meant to add too, I'll be back tomorrow to announce with the winner of last months Kylie Kwong book giveaway and also to give info on details required to be in with a chance to win June's book, which is a gorgeous new title by the iconic, beautiful and hugely admired; Maggie Beer.  I had the great fortune to meet Maggie a week ago at the launch party held by Penguin Lantern here in Sydney, for all the upcoming book titles for 2012. I had a wonderful chat with Maggie who is a sheer delight in person and so warm and kind-hearted. I am thrilled to be giving away a copy of her latest book; 'Maggie's Verjuice Cookbook' ~ shot by one of my most respected photographers; Sharyn Cairns. It's utterly stunning.