Irving & Co.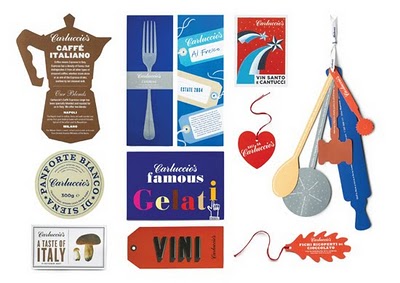 All Images © Irving & Co.
I was initially going to put this feature on my other blog;
What Katie Saw, which is the sister to What Katie Ate but focuses more on all things design as opposed to food. However on reflection I felt this post is probably more at home here...
A few weeks ago I received an email from a guy in London called Julian Roberts, he wrote as he very kindly wanted to tell me know how much he enjoyed my blogs and also to let me know he was the packaging designer for the products featured in one of my food photos. I was thrilled as I have adored these designs for a few years now and have many boxes in my cupboard along with, what turned out to be more of Justin's work for Artisan Biscuits.
The packaging in question which I used in my original photo was from The Fine Cheese Co. and more of Julian's superb design work can be viewed on his own site here. His culinary client list is most impressive and includes big U.K. names such as; Fortnum & Mason, Linda McCartney and Waitrose to name but a few. In addition to The Fine Cheese Co.'s cracker and fruit paste packaging, I personally find the overall work he has completed for Carluccio's is just outstanding...