Jamie Oliver Food Range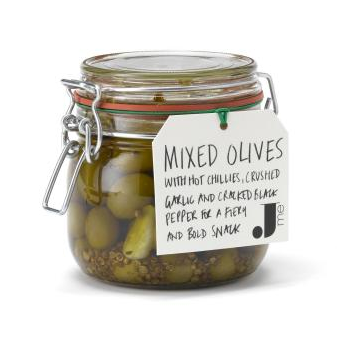 Jamie Oliver has recently added an online store to his ever expanding food empire. The range he offers is very stylish and covers everything from foods and herbs to scented candles, plates and pots, storage jars (love these in particular!) to graphic kitchen linen tea towels.
He worked with a range of individually picked artisans and designers from the U.K. and further afield and their offerings come together to form a very desirable line of products.
The online shop ships to various International destinations (however not to Australia at this time *grumble*). The food packaging is particularly eye-catching and I would like very much to get my paws on a jar of that Lemon curd...