Quick Update & a Few 'Filler-in-ers' :)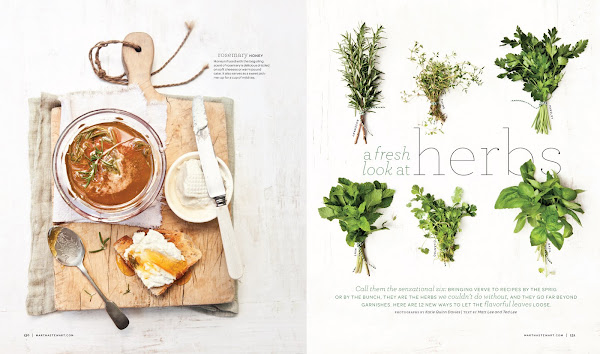 All MSL Photography above © Katie Quinn Davies 2011
{Screengrab above courtesy of the fabulous Mr Jason Grant x}
Spreads from a recent shoot I styled and shot for Martha Stewart Living - April 2011 edition, BTW if you are lucky enough to have an iPad (I am trying to get my mitts on the new version but given there was about 27,756 people queuing for about 15+ blocks of Sydney CBD at the Apple store for the new iPad 2 last Friday for it's launch (?!?!!?), the chances of me getting my paws on one are next to zilch for about another 10 weeks...) download the latest Martha Stewart Living iPad App and you'll get to see a little 'behind the scenes' story on moi - BTW I still haven't seen it! *-*
Spreads taken from this months edition of Real Living Magazine (check out their new website too) and a selection of recipes for the above can be found here.
All RL Photography above © Katie Quinn Davies 2011
Food Styling Ali Irvine & Prop Styling Sarah Ellison c/o. Real Living Magazine
(Note - new updated KQD website coming soon!!)
Just a quick update to apologise for the lack of posts in the past week or so, I've been feeling a little under the weather and under strict doctors order to lay low for just another few days, but I'll be back with some new foodie posts and recipes towards the end of next week (all going well health-wise :) Until then, just a few tear-sheets from some recent mag work.
Katie x