Saveur Award Finalist :) .... and a very sore head :(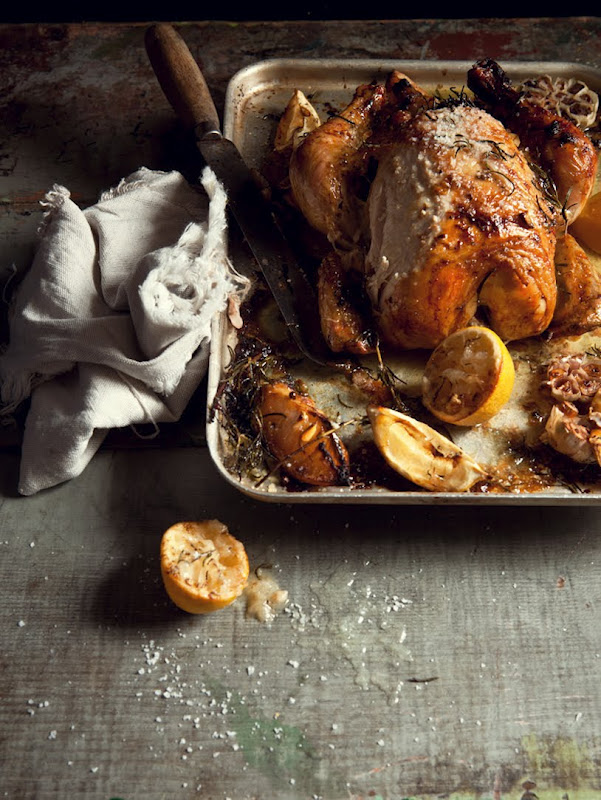 Photo © Katie Quinn Davies
Yesterday was a bit of a funny one for me, early on in the day I wonderfully found out I have made it as a finalist in the Saveur Magazine Best Food Blog Awards 2011, in not one but two categories (!) and I was utterly thrilled to start the day off on such a great note. Then I found a short but sweet little article on me in the gorgeous 'Sydney Magazine' - a publication I have loved for years here and it's sister mag the 'Melbourne Magazine' both pieces I adore for their stylish design, great use of typography and funky, interesting articles on the people, places, happenings and general goings-on in Sydney and Melbourne.
The afternoon was spent shooting at a bakery in Paddington to wrap up a series of shots I have been doing for a well-know Sydney-based artisan family break makers (pics from which are soon to go up on my main website - which itself also is being re-launched before I head away in May - so excited as it looks great). The last bit of the job which has spanned the past few weeks was to get some shots in their Paddington café, all of which went great... until I went to hail a taxi home....
*cue cymbal clash sound*
The café is located in a very cute little intersection; Five Ways, in the beautiful area of Paddington in Sydney's Eastern suburbs, it's a dinky little roundabout with five streets running off it lined with boutique shops, restaurants, cafés and bars. If I had a house near to this area I would be one happy bunny. Anyway, needless to say cute little roundabouts and tiny streets don't equate to easy places for taxis to stop and long story short one minute I was frantically piling my copious amount of photography equipment; camera bags; scrims; tripod; laptop etc. etc. into the taxi cabs trunk (thank you very much Mr Horrible taxi man for not getting out of the cab to help me), whilst equally more annoying Sydney drivers with zero patience were all annoyingly honking their car horns at me like mad, then WALLOP! the trunk's door lid comes crashing down on my head as I leaned in to put my stuff in the boot. I have never felt anything like it, a horrible experience and made even worse when all of a sudden blood started to pour down my face and all over my clothes :( Luckily one of the guys - from the bakery café came rushing out to help me (aforementioned taxi driver still sitting in car) and whisked me back into the shop, I felt horrible with blood pouring all over me and really I was in a state of shock from it all. The guys from the bakery helped clean me up as best they could, calmed me down, made sure I was comfortable, gave me water and towels to help stop the bleeding - all in all really, really top guys and I am so appreciative for their kindness and help. Fast forward 3 hours and finally I was seen by a doctor at A & E, bleeding subsiding and the prognosis was good, I now however am sporting a rather fetching large lump of superglue on my head (obviously a new alternative to nasty stitches), a somewhat sore arm from tetanus injection and have been ordered to take it calm and quiet for the next 48 hours or so. No better a day to veg out and secretly watch Royal wedding preparations (Ssssshhhh).
War wounds aside... thanks for all the fantastic comments and words of support and interest regarding the book news - very exciting times ahead I hope and I'll keep the blog updated with news on it's progress. I am super thrilled so many of you find the idea of the cookbook a great one and I can't wait until it's published and I hear what you think.
To vote for me in the Saveur Awards, simply go here to the Food Photography Categoryyou'll have to register first and if you're not from the US just select 'Not applicable' in the State selection, then 'USA' and you should be good to go. The awards are decided by number of votes so the more the better in way of have a chance to win. If you have a second to vote I'd be really grateful.
Congrats too to all the other blogs also nominated in the awards, am delighted to be in the running with you all. (Hi Aran, Peter, Valery in particular)
Now back to nursing a sore head and time to play with my new iPad 2 which arrived yesterday morning :)
P.S. Chocolate cake recipe up this weekend, apologies for delay - blame that stupid taxi driver and his *insert expletive here* broken car. x