The Lodge Wine Bar, Balmain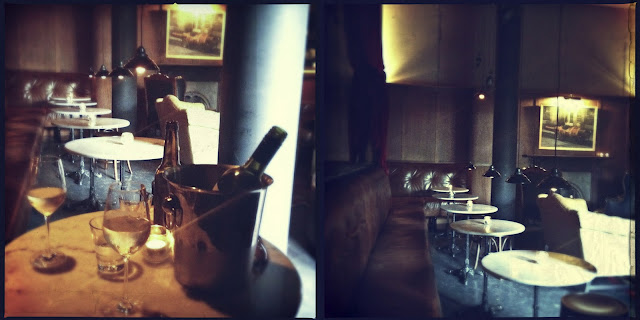 Always being one to lend the hand of support to young, independent and progressive businesses, I wanted to just quickly give a mention to this little wine bar which has recently opened in Balmain ~ The Lodge
I was introduced to this place via a friend (Hi Mel! :) who is a total expert wine buff. I headed down late last Saturday afternoon to try it out and was really impressed at the ambiance; friendliness of the staff; great service; range of wine and yummy tapas-style food offerings. It reminded me of some of the funky Melbourne Lane way-style bars I used to frequent when I lived in that part of the world a few years back.
We stayed for a bottle or two and would highly recommend it to anyone looking for a cosy, atmospheric and funky bar in which to have a few tipples in the inner west.
Opening hours are: Mon - Sun 4pm to 10pm and The Lodge is located @ 3/415 Darling Street, Balmain, Sydney, 2041.