WooHoo!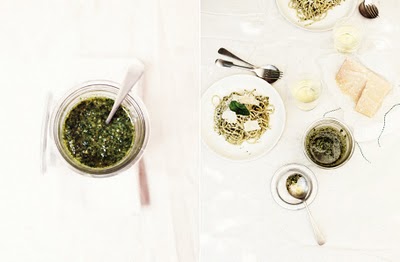 © Katie Quinn Davies
So, after nearly a 10 month break away from my blog (!) dealing with jumping through a myriad of hoops life threw at my husband and I over the past while including; project managing a house renovation (never again...!), a multitude of personal and family dramas, a redundancy and an interstate move from Melbourne to Sydney, I am FINALLY getting around to updating my blog. (Siobhán, I know you'll be happy ;)
Kicking off with my first post from my brand new home in sunny Sydney, I have been looking forward to getting my blog back up and running. I have a plethora of interesting and delectable shops, restaurants, bars and bakeries right here on my doorstep in the fantastic suburb of Balmain and I look forward to featuring many of the goodies to be had by these businesses over the coming weeks. I too also have a number of new recipes and accompanying photos to post. However, to start off again - I think I'll opt for a somewhat easy peasy number...
Just before I left Melbourne, I had to decided which plants to take with me on the journey north. The Frangipani and Olive trees managed to get a ticket to sunnier climes in the removal van, but I thought it best to use up all of the basil which has grown so excellently for me in Melbourne over the past 2 or 3 years.. Both my husband and I are avid Italian food lovers so, I felt it fitting to have a bash at making my own basil pesto sauce.
Homemade Pesto
Ingredients
- - - - - - - - - - - - - -
3 x large handfuls of fresh basil
5 x cloves of garlic
Half a cup of grated parmesan cheese
1.5 x cups of toasted pine nuts
1 x cup Olive Oil
Method
- - - - - - - - - - - - - -
Place all ingredients in a blender with the exception of the Olive oil, which you drizzle in to the mixture through the opening in the blender lid. Once mixed, season with sea salt and freshly ground pepper. Serve with any type of pasta you like.